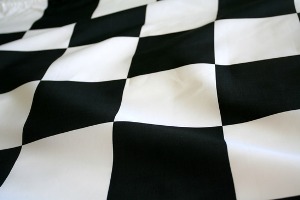 How is this for a bit of trivia…
On July 11, 2011 I tipped the scales at 302.50 pounds, and this morning I weighed myself and find myself at 302.40 pounds.
So since July last year, I have lost 0.10 pounds.
Now, if that is not slow weight loss, then I don't know what is. People in the medical profession always suggest as slow and gradual weight loss so as to not place too much stress on your body. I am sure that even those people will say that I am pushing the limit with my slow weight loss regime.
At this rate I will be in my grave before I manage to lose just ten pounds, let alone the one hundred that I intend losing this year.
I am going to have my last meal tonight, and then start the whole "Eat-when-hungry" diet again.
I am disappointed in myself, that once again, I tried to lose weight, and after doing so well for a few months, just stopped the diet.
It is now, more than ever, evident that weight loss does just not go about that.
It is more about a lifestyle change, and if you don't embrace this, you can never be successful in losing weight.
I know you have heard this before, from me included, but this time I intend to make a serious go of things and will lose the weight that I intend to.