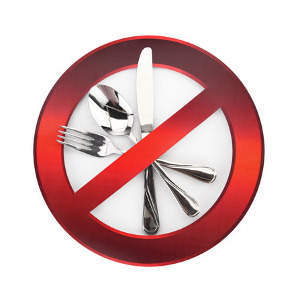 I stumbled across an interesting article which states that we can lose weight if we eat according to what is best for our particular blood group.
If you search the internet for "blood type diet" and read some of the articles, you will find lists of what you should and should not eat according to your blood group and this brings a question to mind:
How healthy can this diet be if it seems to exclude entire food groups for certain blood types?
Dairy is basically off limits to "O" blood types, according to this diet; so how does your body get the calcium it needs to strengthen your bones? Does your body create calcium? As far as I can remember, it does not, so it needs calcium to from an outside source.
Is this not just another gimmick to con the obese into buying a diet book or video series to help us lose weight?
Be careful people…
Do not allow yourself to be duped into trying any diet through clever marketing campaigns. If you are not quite sure about a diet, do research; see what others that have followed a particular diet say about it.
I have mentioned before that to me the best diet is "Eat Less", and you can continue to eat across all the food groups.
Worry about your blood type when you need a transfusion; not when you need a meal.