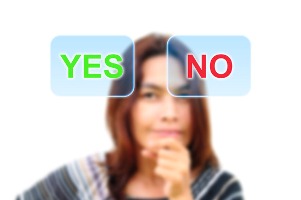 Each one of us has those two annoying little voices in our head that are trying to convince us to think, or do things, in a particular manner.
Dieting is exactly where these two voices are forever in conflict.
The angel on your shoulder tells you to go on a diet.
The devil tells you not to worry about your weight; people love you as you are.
You eventually get started, and a few weeks into the diet, you fall off the wagon, and the little devil says:
"Come on, forget about your diet, just for now!"
That "just for now" eventually turns into months and years and eventually your diet is nothing but a distant memory.
You will find yourself still dieting twenty years down the line, where the only answer to the question of how long you have been on a diet is: "Forever", and you would not be telling a lie.
It is with this in mind, that I would like to remind you that you can get my ebook "5 Steps to weight loss" absolutely free if you sign up to my blog. The book highlights how important mindset is when on a diet.
You will not be disappointed.