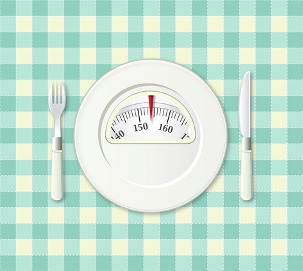 I had always maintained that I did not want to go and see a doctor before, during or after my diet.
Unfortunately, I woke up three weeks ago feeling as though a bus had driven over me and then reversed over me again just for good measure.
I did not think anything of it, but after two weeks of feeling incredibly tired on a daily basis, I thought that I should go and see a doctor just in case.
The first thing that went through my mind was that Diabetes must be kicking in, as my family has a history with it. The tiredness and continuous urination did not help my mindset either though.
Anyway, I went to see the doctor, and guess what; everything is working just great:
Sugar levels – Fine,
Blood Pressure – Fine,
Cholesterol Levels – 0.1 above what it should be, but this can be controlled through diet, and not medication.
Thyroid Function – Fine,
Liver Function – Fine,
Kidney Function – Fine,
Blood Counts – Fine.
The only thing that the Doctor was worried about was the fact that my resting pulse rate was slightly elevated. I suggested that it may be due the fact that I am unfit, or that I had not been into a Doctor's consulting room for over ten years, and may be feeling a little anxious. Also, not having taken a day off for almost three months may have something to do with it. He said it could be, but he did put me on a beta-blocker just in case.
Now this begs the question:
Why must I go on a diet if I am, according to a physical and ten (yep, ten) blood tests, in good health?
The Doctor did tell me I am obese, but this is something that I already know.
I am going to start this diet again, and I will go and see him once I have reached my goal weight, just for curiosity sake.
I would like to see if there is going to be any difference in any of the above findings.
Won't it be comical if I find myself healthier being 40kg overweight?