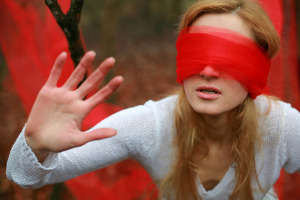 This article, which was published on Yahoo! Finance, begs a reaction.
The article opens with: "New Research Suggests Extra Pounds, Large Waists Undermine Perceptions of Leadership Ability"
Overweight or obese people have always been stereotyped as being lazy; no matter how incorrect that perception may be.
As mentioned in the article, I think the stereotypes are created more through how we project ourselves, than what we actually do. Obese people tend to be more shy and introverted, and this is definitely a negative in the workplace if you want to climb the corporate ladder.
It is more an issue of self-esteem, or lack thereof, that creates these negative, and incorrect perceptions of the obese.
I can hear you asking: "Then why are you dieting if the stereotyping does not bother you?"
Let me just say that "I want to see how the other half lives." I am also tired of looking in the oversize section for clothing.
The issues that we as obese people face are more mental than physical.
I had a full physical done almost a year ago, and my weight was not affecting my health in any way. A year down the line, I have not lost any weight, but I am quite sure that if I went for a physical today, I would be told much of the same.
It is mentally where the struggle lies.
If you tell someone something often enough, they may end up believing it.
If the belief is that being obese makes you lazy, how do you fight that? You can work yourself to death, out-perform all of you colleagues, yet that perception persists.
So what happens? You go on a diet to have other people change their perception of you. If you are true to yourself, then going on a diet should not change anything about you except the size of your clothing.
I have heard that major weight loss leads to a significant increase in self-confidence.
Let us see in a few months.