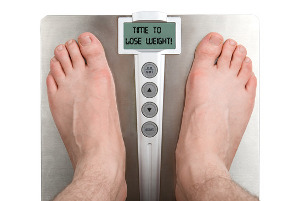 How is this possible…
I have been meticulous with recording everything that I have eaten or had to drink during the past week, yet I still managed to gain nearly three pounds.
Either the electronic scale that I am using to weigh myself is not accurate, or the number of calories that are listed per food item are incorrect.
One thing that I did notice is that in my part of the world, no products have the number of calories listed on them; they do however have kilo-joules.
I will investigate this further to see if the amount of calories and kilo-joules correspond.
According to my calorie count, I was 6,130 calories under my allowance for the week, yet I still managed to gain weight.
This is why I have always thought that calorie counting may not be the "be-all-and-end-all" manner in which to lose weight.
All this means is that I am going to go back to the tried and tested manner in which to lose weight; eat less and don't worry about calories.
I will continue to log everything that I eat and drink on the Lose it! website.
Week 2, here we go.