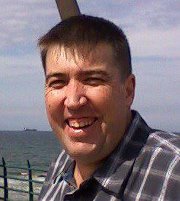 Join me on my journey to lose 100 pounds
Hi.
My name is Wayne and I am a coffee addict, restaurateur, web developer and all-round nice guy.
I also intend losing one hundred pounds as soon as I possibly can.
I will not be doing exercise or anything of the sort. I just don't have the time.
When you work 16 hour days in the restaurant industry, the only thing you want to do at night when you get home is relax.
Join me on this journey, and you may find a few interesting nuggets on dieting and weight loss on my website.
I will be me following the best diet ever created; Eat Less.
Simple.
Sign up and receive your free copy of my guide, 5 Steps to weight loss, which will help you along your way to dieting success.
Please contact me at wayne [at] mylastdietever [dot] com